THE MOVING TESTIMONY OF A YOUNG MALAGASY GIRL, BENEFICIAIRY OF THE CERES PROGRAM
Marie-Louise is a young Malagasy student beneficiary of the CERES program since she entered at secondary school. She gives us an inspiring testimony about her way and how the program has changed her life and her family's life.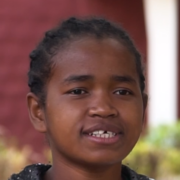 "Now I feel good because I am leaving poverty.  I have a goal and I know I will reach it. I am very proud of it, because I never imagined before that I will become a university student."
Created in 2006, from a partnership between the Madagascan association PROMES and the IECD, the program fight against the school dropout in the rural region of Fianarantsoa. The program gives Marie-Louise the opportunity to pursue her studies thanks to a personalized support which ensures her a good future.
Find out more: