THE AGRICULTURAL TRAINING NEWSLETTER

We are in the process of launching a mini-business at the center. My group has chosen to produce corn because this product is rare in the locality of the dry season. I'm happy because everyone in the group is involved in the work. At first, I thought it would be impossible, but after discussing it with my classmates, I understood that anything was possible by consulting my classmates. We are seven young people in the group, and I really think we will succeed.
3rd year CAP  student at Dizangue center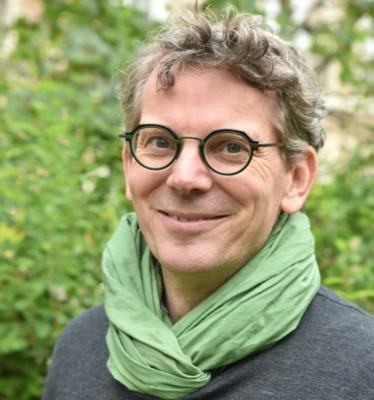 Mathias VINCENT
Head of Programmes
Training young people in careers in agriculture
The context in Ivory Coast and Cameroon
---
A young and rural population. 45% of the population lives in rural areas, and 20 to 25% of the population is between 15 and 24 years old.

A growing agricultural sector. It represents around 20% of the GDP, increasing the need for young and qualified labor due to aging agricultural producers.

An inadequate training offer. Less than 20% of young people in rural areas have access to training and education, which is often unstructured and the content of which is not adapted to the realities of the sector.
The vision of the program
Allowing each young person between 13 and 25 years of age to benefit from a complete agricultural vocational training program, both on the technical and human levels. These aim to help them reach their full potential and integrate into their social and professional environment.
Train and integrate the youth through work-study programs
---
Our teams have consolidated training based on work-study learning method, which allows students to discover a subject in a practical way and then, to deepen what they have learned during theoretical courses, didactic workshops (hutches, henhouses, and vegetable gardens), courses delivered by the professionals of the sector and study visits. In addition to this practical teaching, the training also equips the students with life skills (communication, critical thinking, resilience, and others) and raises their awareness of gender issues.
What is a work-study cycle?
---
A work-study cycle corresponds to learning and putting into practice a main technical topic. Each work-study program lasts 4 to 6 weeks and takes place according to the following stages:
Each year, the students cover 6 to 9 themes: market gardening, poultry farming, cocoa, rubber …
717
young people trained in 2019
77
%
young people in employment